WHY YOU DON'T NEED CUSTOM MADE BOOTS: YOU NEED CUSTOMISED WALKING BOOTS
Whilst custom made boots are the best option for some, customised boots are the ideal option for many, even those who have desperately struggled to find comfortable walking boots in the past.
You don't necessarily need to pay upwards of £1200 to get walking boots that are comfortable.
You don't need to postpone your enjoyment of walking whilst on a waiting list for bespoke boots.
You can choose walking boots that are the right size, width and volume for you, have them customised to achieve a personalised fit and go walking the next day.
This is why you might have struggled to find comfortable walking boots… until now
You may feel like you've exhausted all options in your pursuit to find walking boots that actually fit, that are comfortable and don't cause your feet to hurt and your mind to worry when out walking.
But what you may not realise is that most outdoor retailers aren't offering you a great choice. Sure, they might have lots of styles on display but in terms of how they fit, there won't be a great deal of difference. Most styles will have been chosen to fit the "average" foot and not those that are wider, narrower or different in shape or size.
So, when you visit shop after shop and try what feels like endless styles of walking boots, you probably won't find what you need. This may lead you to think custom made boots are your only option but they are not.
You can find comfortable walking boots that are the right size, width and volume and have them customised for a truly personalised fit, you just need to know where to go!
7 reasons you might find the boot for you at Whalley Warm & Dry
What's the difference between custom made boots and customised walking boots?
Custom Made Boots
Custom made boots involve taking multiple measurements of your feet in order to create a unique and personal last upon which the boots are made.
Customised Walking Boots
In some ways the process is similar to custom made boots- it all starts with measurements.
As part of our multi-award- winning Specialist Boot Fitting Service, specially trained fitters take ten detailed measurements of your feet but instead of using those measurements to create a last on which to build a pair of boots, the measurements are used to identify a pair of existing, high quality boots which will be the right size, width and volume for you. Our extensive range of walking boot fittings gives you over 170 different options to choose from. Our Specialist Boot Fitting Service enables us to narrow down the options and find a last shape that is as close to your foot shape as possible.
The next stage is to personalise the fit for optimum comfort. Using specialist machinery and expertise, we can customise the boots, fine tuning the fit and reducing any niggly pressure points. This process is completed in store whilst you wait with complementary refreshments (and sometimes even free cake or biscuits) and only takes 10 minutes or so. It is particularly beneficial for those with bunions -we carefully create a little "pocket" for the bunion to sit in comfortably, free from pressure and discomfort.
For more substantial customisation it may be necessary to adjust the fit of the boots using the specialist Italian stretching machine. Boots are left on the machine overnight for the best results. This is a highly skilled process which is undertaken by our senior fitters.
PLEASE NOTE: we never customise ill-fitting footwear as a shortcut to a slightly better fit, we only customise footwear that is already feeling good but just needs a little extra adjustment and personalisation for optimum comfort.
Custom Walking Boots vs. Customised Walking Boots
| | CUSTOM MADE | CUSTOMISED |
| --- | --- | --- |
| | Custom made boots can cost upwards of £1200* | Approximately £180 - £240 This is the average cost for a high quality pair of walking boots and includes FREE customisation. |
| | You need to be patient as there can be long waiting lists and production times. You will need to visit the store/factory a minimum of two times – once for measuring and again to try the boots on. | There's no waiting list, you just need to choose an appointment time. Boots can be fitted and customised on the same day- it takes one and half hours on average. |
| | You cannot get a true feel for the boots, including their weight and stiffness of the sole, until you have paid for the cost of making them. | With over 170 different fitting options in store, there are plenty of boots for you to try on and compare. |
| | If the discomfort you have experienced in walking boots is down to a bio-mechanical issue with your feet, custom made boots will not necessarily resolve this. | We analyse your feet using our state-of-the-art technology. We can fit supportive insoles into the boots to help stabilise the feet and reduce discomfort. |
Custom Made Insoles
To have truly comfortable feet when walking it is important to support and stabilise the feet as much as possible inside the footwear. You can have the best fitting footwear but if the underlying causes of the pain are not dealt with, you will still experience discomfort when walking.
We are very lucky to work with Liz & Graham, from The Foot & Insole Specialist who are available by appointment to create hand-built Custom-Made Insoles which are 100% tailored to your two individual feet, naturally supporting every contour of your foot, improving comfort, shock absorption, support, alignment and posture. The insoles are made within one and a half hours, so you can start getting the benefits straight away. We work with Liz & Graham to make sure the insoles and footwear work together so you don't need to worry.
In addition to the fully custom made insoles made by The Foot & Insole Specialist, we have a range of supportive ready-to-wear insoles and semi-customisable insoles in store which are great for helping to support and stabilise the feet inside the boots.
Medical professionals including Doctors, Physiotherapists and Chiropodists regularly refer patients to see us for our ability to help people find properly fitting footwear and supportive insoles which can help alleviate the pain associated with medical conditions such as Morton's Neuroma, Plantar fasciitis, Metatarsalgia, Arthritis and knee, hip and back problems.
Insoles can alter the fit and feel of a boot which is why we fit them into the boots whilst you try them on in the shop and ensure the combination works well together for the comfort and well being of your feet. If you already have insoles we can fit them into the boots too.
Happy Feet, Happy Walkers!
We are passionate about helping people to enjoy walking by ensuring they have happy, comfortable feet.
Trail magazine recently praised our Specialist Boot Fitting after visiting us for a second time to experience the products and services we provide. We were delighted to hear we had "revolutionised" their walking comfort.
It's always a pleasure to hear from our wonderful customers and even better when they tell us how we have been able to help them.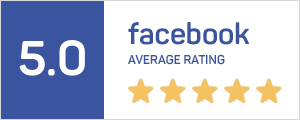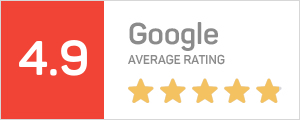 you can have Peace of Mind
We know that buying walking boots can sometimes feel like a costly gamble. If you choose the wrong pair it hurts your feet and your bank balance- ouch!
Our Specialist Boot Fitting Service takes the guesswork out of buying walking boots. You can also have peace of mind knowing that our after sales service is second to none- if you have any problems with your footwear, we strongly encourage you to return so we can help you get the fit just right.
So, what are you waiting for? Give us a call to see if we could revolutionise your walking comfort
If you're contemplating getting custom made boots, why not give one of our senior boot fitters a call first. You may have struggled to find walking boots in the past but they can discuss your needs to ascertain if the products and services we provide could help you.
We strongly recommend calling before making an appointment or visiting us as we would hate for you to be disappointed if we could not meet your walking boot needs.
You can call us on 01254 822 220 and speak to one of our experienced senior fitters in person, alternatively you can send us an email (info@whalleywarmanddry.co.uk) and one of our senior fitters will respond as soon as possible.
Discover today if we can help you to have happy feet and be a happy walker!
* Prices based on Altberg's made to measure service